Recently, the 5G World Summit 2017 was held in London, UK. Dr. Zhang SenLin, Chief Architect of CTO Team of ZTE Corporation, explained the network slicing technology of ZTE for 5G network with the theme of "Network Slicing a way to optimize network". The core network, based on cloud native micro-service architecture, operated by CloudStudio(GSO), enables operators to easily and agilely assign network resources to meet the vertical industry needs of the 5G era.
Dr. Zhang SenLin said that with the advent of the 5G era, voice and data-based communications will no longer be limited to the current "human-to-human" communication. The communication needs between the new "human to things" and "things and things" will penetrate into the vertical industries with the development of 5G IoT applications. In addition, the ultra-bandwidth capability provided by 5G also provides the possibility for the rapid development of VR, AR, ultra-HD video, multimedia on-demand services and other services. At present, the traditional network architecture has a single function and a long deployment period, cannot meet the new communication requirements of "on-demand" in many scenarios of the 5G era flexibly and efficiently.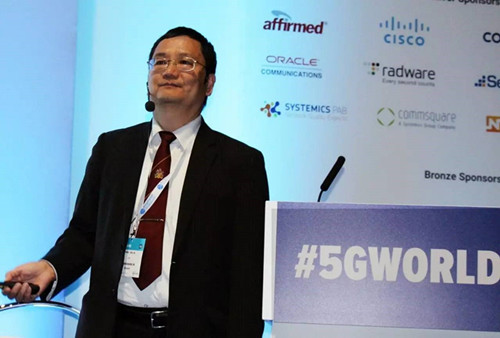 Therefore, on the basis of SDN/NFV cloudification of the core network, on-demand customization of services and networks through network slicing is one of the key technologies of 5G networks. In order to achieve agile innovation and continuous iteration of 5G services, ZTE proposes to provide CloudStudio Orchestration System, with "closed-loop" automatic design, automatic development, automatic operation and maintenance environment for micro-service-based network slicing through carrier-grade DevOps platform. "Minute-level deployment, second-level elasticity." At the MWC2016, ZTE shows the network slicing prototype with China Mobile in Barcelona, at the MWC in early 2017, ZTE launched first network slicing platform all of the world based on carrier-grade DevOps. At present, ZTE is cooperating with major domestic operators and tier 1 operators to develop 5G network and slicing technology, and is the first vendor to complete 5G key technology verification (including network slicing, C/U separation, mobile edge computing, etc.) in China. Meanwhile, ZTE is also using virtualized container technology adopted in 5G network, and the first one who realizes distributed deployment of a multi-data center in 5G network.
As one of the leaders in network cloudification, ZTE has extensively cooperated with mainstream operators of the world and has joined the standards organization and open source community such as ETSI, 3GPP, ONAP, OPNFV, OpenStack, OpenDaylight, ONOS. Up to now, ZTE has successfully deployed more than 240 NFV/SDN commercial/experimental projects around the world. ZTE will continue to exert its strength in the 5G field and continue to maintain its leading position, making important contributions to the "Digitalization" of operators.