As the 5G era is around the corner, traditional telecom networks are evolving to virtualization. Telco's network architecture is going to be more open, resource sharing to be more flexible, and service innovation to be more rapid and agile. In addition, 5G Core standard architecture shows more complicated networking with multiple network element entities, and it is more and more difficult to carry out decoupling of software and hardware during the virtualization evolution. Therefore, telcos have to face huge changes of multi-vendor and cross-domain integration during the process of network planning and design, verification, deployment, test and so forth.
ZTE 5GC Auto-Integration solution adopts Auto Integration Center (AIC) to provide telcos with a series of end-to-end one-stop services including 5G Core integration planning and design, solution verification, test design, integration deployment, integration test and more. ZTE's OpenLab and pre-integration workflow cover full service scenarios of 5G Core NFV integration including NFVI integration, MANO integration and VNF integration, greatly reducing the integration difficulty of 5G Core scenarios, accelerating telcos'5G network development, and facilitating network transformation.
Through practices in multiple projects implemented by ZTE, it is verified that 5G Core automatic integration solution can improve the overall integration deployment by more than 65%, achieving simplified launch.
Automatic output of 5GC integration design improves design efficiency; automatic generation of integration LLD, reduces integration design time, and shortens the launch time from several months to less than a day.
One-key deployment of 5GC integration reduces deployment difficulty on the site, improving deployment efficiency by dozens of times (launching one DC within one day).
Automatic test of 5GC integration supports more than 5000 test cases, automatically generates test plan matching customer's demands, automatically executes the test, and automatically outputs test results.
Technical architecture of 5GC simplified launch
ZTE 5GC Auto-Integration solution for simplified launch, solidifies and consolidates the integration procedure through the AIC. According to customers' demands, it customizes integration design and verifies feasibility in real time. After the design is verified, it automatically generates detailed design files required by 5GC integration, imports integration deployment tool on the site to implement end-to-end fully-silent integration deployment, and carries out automatic verification for the whole process.
This solutions achieves "Zero Touch" integration deployment test of 5G Core on the site, greatly shortening deployment and verification time. It achieves "Zero Gap" between integration design and customer demands through the end-to-end integration process lifecycle from integration planning and design, network deployment to integration test, effectively solving pain points of network integration during the 5G construction.
In addition, ZTE 5GC Auto-Integration solution also supports offline design and remote deployment. It introduces cloud experience model, through which, users can implement 5GC integration planning and pre-integration verification on the cloud in real time, so that selection from scenario to VNF and deployment procedure will be more convenient and flexible.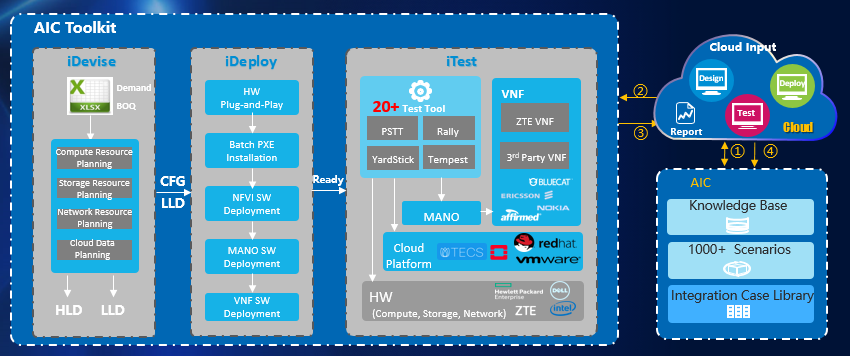 Figure 1: Technical Architecture of 5GC Simplified Launch
The following principles are used for 5GC simplified launch solution:
Simplified 5GC integration design: intuitive configuration preview, flexible configuration combination, and visualized automated planning and design process, simplify design input, reduce technical difficulty and reduce design time
Simplified 5GC integration deployment: end-to-end automated VNF deployment, basic deployment input, automated "Zero Touch" deployment process, testable and verifiable virtualization environment output, simplify deployment process and improve deployment efficiency and quality.
Simplified 5GC integration test: automated test of function, reliability and performance of hardware/cloud platform/MANO/VNF, independent interworking of VNFs and components, and rich test scenes, adapt to diverse needs of customers, shorten test cycles, improve test quality, and promote rapid iteration of services.
Simplified 5GC asset management: simplified asset management is introduced to realize unified access and unified management, and implement unified manage and release through project library, template library, use case library, version library and experience library, improving project management efficiency.
Applications of 5GC Auto-Integration for simplified launch
ZTE 5GC Auto-Integration solution for simplified launch uses ZTE self-developed AIC to perform automated 5GC design and deployment, achieving automated deployment of 5GC VNF instances, and making through the First Call of services. The Auto-Integration tool includes:
Design tool (iDevise): Through the GUI, users can input configuration parameters and resource requirements of hardware, cloud platform, MANO, and VNF deployment. It automatically generates instantiation parameter files for all components of 5GC scenario, and prepares for installing deployment tools.
Deployment tool (iDeploy): it completes the deployment of hardware, cloud platform, MANO, and VNF according to the instantiation parameter file generated by the design tool, and completes the office configuration of VNF.
Test tool (iTest): after the cloud platform, MANO, VNF, and test tools are deployed, the test tool is used to complete the special function test of the cloud platform and VNFs to verify whether the functional components meet the expected goals.
Figure 2: Working Panoroma View of 5GC Simplified Lanch
In 2018, one Chinese operator started the 5GC trial construction project, featuring short construction time, complicated network structure, and lots of network elements to deploy. By leveraging ZTE 5GC Auto-Integration solution for simplified launch with AIC integration tool, this projects achieved the automated output of integration LLD, the automated deployment of virtualization layer + MANO + 8 5GC VNFs. It only costed 7.5 hours to complete all the works from installing and deploying VIM+MANO to instantiating 5GC VNFs. As tested, the network runs normally. It greatly saves network deployment time, shows the rapid automatic integration capability of ZTE 5GC, and significantly improves the efficiency of NFV 5GC launch.
Market practices of 5GC simplified launch
Up to now, ZTE's 5GC simplified launch solution has been applied in many 5G trial and commercial projects of operators from many countries such as India, Japan, Austria, and China. In 2018, the solution was also demonstrated at the European 5G Forum and World User Conference held in November as well as China Mobile Global Partner Conference held in December, recognized by many telcos at home and abroad. In the annual ICT Dragon and Tiger list, which was launched by the Communications World, the solution won the "2018 SDN/NFV Best Practice Award".
Moreover, AIC integration tool has entered China Mobile's OPEN-AUTO cooperation plan. ZTE will continue to cooperate with China Mobile to promote the development and verification of virtualization integration solutions and automated integration tool platforms, and jointly build a partner-type industrial ecosystem to embrace the new era of 5G.