Currently, 5G has become a hot topic in the industry. The issuance of 5G licenses in China indicates that China has fully opened the 5G era. Storage of computing resources and data in edge nodes can provide users service perception with low-latency and controllable network transmission costs, thus to support new man-centered services and things-centered Internet of Everything applications, bringing the advantages of 5G networks into full play.
"Focus on 4C" Strategy to Build Four Capabilities
Edge computing is regarded as an opportunity in 5G era. At present, all parties in the industry are making great progress in the field of edge computing. The advantages of operators in the edge computing industry are very obvious. First is the close location, both fixed and mobile terminals easily connect to the MEC through wireless network. Second is the low costs, similar to those of the public cloud. Third is the high quality, cloud network coordination quality is guaranteed. Fourth is the wide ecosystem and great influences.
According to Chen Xinyu, general manager of ZTE's cloud core network product line, the cloud and edge network can maximize operators' advantages. Therefore, ZTE proposed "Focus on 4C" Edge Computing Development Strategy, which builds four service capabilities in the edge computing field based on Cloud (cloudification deployment, unified O & M), Compute (dedicated hardware, heterogeneous acceleration), Connection (multi-system, convergent access), Capability (open platform, co-construction of ecology).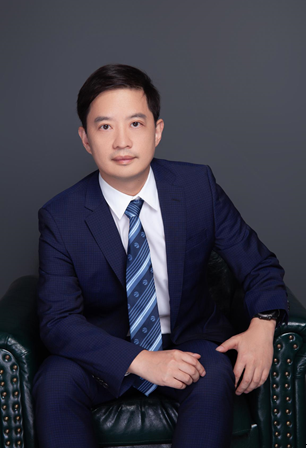 Chen Xinyu, General Manager of ZTE Cloud Core Network Product Line
First is the distributed MEC solution that can achieve wide coverage. It supports multiple hardware forms and adapts to different equipment room environments. Light-weighted virtualization improves resources supply efficiency.
Second is seamless cloud-edge coordination, including unified scheduling of cloud-edge resources and one-stop service; network capabilities exposure and rich service capabilities; fixed-mobile convergence ensures the consistency experience of different access.
Third is the embedded edge intelligent system, which includes rich AI algorithms to enhance edge intelligence. It also includes high-performance hardware, GPU, and smart NIC products.
Fourth is MEC resources can be scheduled on demand to achieve unified management and scheduling of multi-level MEC resources, and exposes capabilities to converge with applications.
"1+4" scene mode
The large-scale deployment of edge computing cannot be achieved without the support of vertical industries. The values of edge computing only can be released upon proper application scenarios. "ZTE has been focusing on the implementation of edge services in industrial application scenarios, and has explored the "1+4" scenario mode. "Said Chen Xinyu.
Chen Xinyu introduced that "1" refers to the operator's wireless services, including high-precision indoor positioning, wireless network information service capability, wireless intelligent network optimization, O-RAN application and video TCP acceleration service.
"4" refers to four application fields, including big video, intelligent manufacturing, smart grid, and Internet of Vehicles.
In the big video field, video services, especially the evolution from CDN to Living VOD and cloud games evolve to AR games. With MEC, video-based traffic can be forwarded to applications via moving UPF to the edge in the near edge.
In the intelligent manufacturing field, ZTE has experimented in many typical scenarios: For example, the factory park can unload the traffic in the park through 5G+MEC, and provides the local quasi-private network to replace the Wi-Fi and wired network. MEC+ industrial AR implements assistant inspection and assembly. MEC+AGV implements multi-AGV joint control by extracting AGV control upwards video and images feature analysis. With the continuous development of services, the industrial application fields of edge computing, such as real-time control, remote maintenance and control, and industrial HD image processing, will gradually increase and become popular.
In the smart grid field, based on the development and improvement of MEC and 5G network slicing technologies, ZTE provides a new implementation mode for secure isolation of services and grid users' experience.
The Internet of Vehicles (IoV) field is the most attractive MEC implementation scenario in the industry. The Internet of Vehicles (IoV) provides a low-latency and high-efficiency network that integrates the internal and external sensors of vehicles and RSU public information on the road side. It also provides intelligent decision-making, which is an important application load and evolution direction for future edge computing.
All-round deployment fully releases the values of the telecom cloud
In addition to computing and networks, edge computing cannot be separated from high-quality clouds. For edge computing, moving to the MEC exposure platform of the wireless network side integrates the partner ecology of the industry chain, and provides individuals, families, and enterprise users with local wireless data services with low latency and high bandwidth, so that customers can enjoy more applications and better service experience.
As MEC has been put into commercial use, edge cloud will be deployed on a large scale. MEC is deployed in the limited spaces in the equipment rooms, and the high resources occupancy of management nodes becomes a prominent problem. To adapt to various deployment scenarios of edge computing, ZTE provides a light-weighted edge cloud solution.
In addition, ZTE provides a full range of MEC servers to match different application scenarios, achieving the best performance and cost matching. Recently, ZTE has released two MEC servers: E5410 (single node)/E5430 (three nodes). The server is equipped with Intel's latest Scalable processor and AI acceleration card, which enable it has strong neural network reasoning capability in the edge side.
ZTE MEC solution deploys the virtualized platform with powerful computing and storage capabilities in network edges, and provides abundant basic network services to meet the requirements of different types of edge deployment. It provides location information services, access and management of IoT devices in areas, and video services for the third parties, connects massive devices to the platform to provide basic data sorting and refining, so as to accelerate the development of edge applications. With this feature, operators and those third parties can work together to construct vertical edge applications.
Dual-Core Drive, Distributed Cloud Guarantee Operators
It is worth mentioning that ZTE has also launched the "dual-core driven distributed cloud" to build an "infrastructure + function + operation" distributed cloud network.
While referring to the reason of ZTE's "dual-core-driven distributed cloud," Chen Xinyu explained that edge data centers are important resources for operators in the edge computing field. This is the natural result of operators' development in the communications industry after decades. It is almost impossible for any CSP to reproduce so many exactly-matched infrastructure. Therefore, operators can not only open communication pipe capabilities, but also further open cloud infrastructure in edge equipment rooms to third-party applications, providing computing, storage, and network resources for third-party applications, and reconstructing telecom cloud values. Different applications have different requirements for cloud resources, including VMs, bare metals, and containers. How to smoothly introduce containers becomes the key. If deploy both OpenStack and Kubernetes, the management complexity of the edge cloud will be increased, and the proportion of management resources consumption will be too large. Through the dual-core integration of OpenStack and Kubernetes, ZTE smoothly introduces the container cloud to provide operators with a unified edge cloud IaaS management view and PaaS service view, providing consistent management experience. In different deployment scenarios of edge services, VMs, containers, and bare metal resources can be provided flexibly. Dual-core integration can also share mature resources management system in the NFV field, and share NFV infrastructure services, such as unified computing (CPU, GPU, FPGA), unified network (Neutron, SDN, SmartNIC), unified storage (Cinder, Ceph), unified security (vFW, Keystone) and unified high availability (backup, disaster recovery), etc., to further improve resources utilization efficiency and reduce system integration complexity.
Actively exploring business models to achieve a win-win situation
As a new ICT integration technology, edge computing brings high bandwidth, low latency, and local services to the network edge, and provides unified telecom infrastructure for fixed-mobile convergence, which is critical for digital transformation and industrial structure upgrading of operators.
ZTE is always dedicated to providing assistances for operators in digital transformation, helping them build intelligent networks, and providing more personalized services for different types of consumers in the network edge. Currently, ZTE has worked closely with the three major domestic operators to carry out various pilot projects, such as smart business, smart campus, smart factory, VR/AR and automatic driving, and has accumulated rich experience in networking deployment and implementation.
The birth and rising of an emerging technology and ecosystem requires the strong support of the back business model. In the future, the industry has unlimited expectations and expectations for various application scenarios of the edge service platform. To become a reality, ZTE also needs to work together with the entire industry chain. Chen Xinyu said, "ZTE hopes to work with more industry partners to explore the cooperation modes of edge computing and build a 5G network edge ecosystem together, to fully promote the flourishing development of edge services."
Although the business models of edge computing is still in the process of exploration, Chen believed that, with the joint efforts of the industry chain, not only a large number of "cost-saving" edge applications will emerge, but also a large number of "open source" services will be born, achieving a win-win situation among vendors, operators and service providers.