23 February 2021, Shenzhen, China - ZTE Corporation (0763.HK / 000063.SZ), a major international provider of telecommunications, enterprise and consumer technology solutions for the Mobile Internet, today has released a global 5G messaging cooperation plan at the 5G Messaging Summit Forum hosted by GSMA and ZTE. This plan aims to encourage global industry chain partners to build a global 5G message ecosystem and facilitate the prosperity of global 5G messaging services together.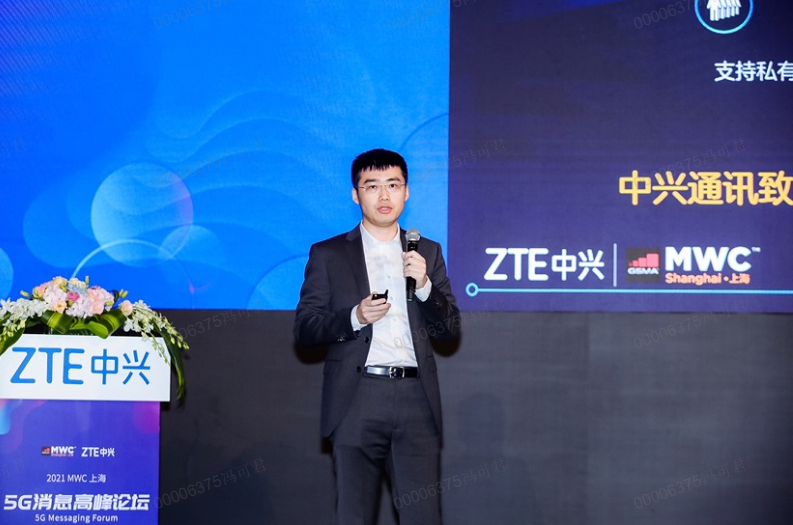 In the 5G era, the upgrading from traditional short message to 5G message integrated on RBM (RCS Business Messaging) has been widely adopted by global operators. Overseas leading operators in developed countries such as USA, Japan and South Korea have all deployed RCS services on a large scale. However, due to less investments and immature ecology, many small and medium-sized operators are still hesitating over whether to join 5G messaging services or not.
At the forum, ZTE has released the 5G messaging public cloud solution, and also strongly launched the "0 CAPEX Trial" action in the cooperation plan, encouraging global operators to join the public cloud-based "0 CAPEX" 5G messaging trial.
ZTE will deploy 5G messaging centers and HUB centers, based on the data centers of public cloud providers from regions such as Asia Pacific (Singapore), Middle East (Dubai) and Europe (Frankfurt), aiming to provide a 5G messaging solution with nearby access, low costs, high reliability and one-stop interconnection.
Meanwhile, ZTE, by virtue of its Openlab service verification and incubation platform, has cooperated with the third-party service providers to introduce mature 5G messaging applications to realize fast overseas replication, shorten the service launch period and meet the service development requirements in different countries.
"5G messaging has ushered in a new bright era. It should be developed globally to build a global 5G messaging ecosystem," said Wang Quan, the vice president of ZTE. "ZTE has been committed to promoting the development of global 5G messaging. We hope that more operators and industry customers can join us to build the future of global RBM development."
"As a basic global communication service, 5G messaging is entrusted with the historical mission of upgrading traditional short message. The potential global users are over 4 billion. Partners in the global industrial chain should work together to create more commercial values, further build 5G messaging as an information infrastructure for global interconnection and intercommunication, and bring the equal benefits of 5G technology and digital services to billions of ordinary users." continued Mr. Wang Quan.