The 5G New Calling Solution, which is based on 3GPP R16 specification, represents an upgrade of operators' basic calling services, bringing various interactive and new services to users, according to ZTE.
The Chinese vendor said that 5G New Calling fully uses the high bandwidth and low latency characteristics of 5G and introduces a new IMS Data Channel (IMS DC) on top of VoLTE/VoNR audio and video channels. On the basis of high-definition audio and video calls, any multimedia information can be synchronously transmitted through IMS DC, thereby upgrading real-time calls to real-time interactive/immersive calls, ZTE explained.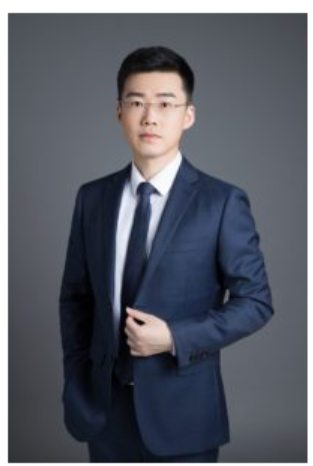 For consumers, New Calling can comprehensively improve service experiences as it enables innovative features such as virtual avatars, screen sharing and other services that bring interactivity to calls. Also, voice transcription can help people with hearing impairments overcome communication barriers, while intelligent translation services can help business people communicate conveniently, ZTE said.
Meanwhile, for industrial users, New Calling can be combined with industrial applications to reach users accurately, improve service efficiency and meet remote and digital service development requirements of industries. For example, intelligent customer service, remote guidance and AR tagging can help businesses better serve consumers and improve service efficiency, the company said.
ZTE highlighted that the 5G New Calling network architecture requires a terminal that supports DC functionality, enabling multimedia information exchange through DC channels. The technology also requires IMS upgrade to support DC function.
By deploying a new call platform, basic new call services such as fun calling, voice transcription, voice translation and digital human can be provided for new call users, the ZTE added.
Wang Quan, VP of ZTE told RCR Wireless News that 5G New Calling is a native technology, which is embedded in the mobile phone without the need to download any application. 5G New Calling also supports VoLTE and VoNR and also introduces new IMS Data Channel (DC) on top of the existing audio and video channel, so the multimedia can be exchanged between the calling and called parties
"Intelligent, AI capabilities are implemented to realize intelligent calling for consumers and for industries. 5G New Calling upgrades the calling experience that has not been changed for over 20 years, providing enhanced user experience for consumers and industries and generating new revenue stream for 2C and 2B call service," the executive said.
Commenting on the specific role ZTE is having in the ecosystem of 5G New Calling technology, Wang said that ZTE is the only vendor that can provide end-to-end solution in the ecosystem, including DC terminal, IMS network solution and service platform and applications in partnership with industrial firms.
"Operators in China are pioneers in the commercial launch of 5G New Calling. In other markets, the leading operators are currently studying this new service. With the mature development of the ecosystem, the large scale deployment of 5G New Calling will be achieved," the executive added.
When asked about the role of artificial intelligence in 5G New Calling and what specific features will be enabled by AI, Wang highlighted that AI is now mandatory in 5G New Calling, adding that almost all AI technologies will be applied to new call applications, including ASR, NLP, TTS, machine vision and pattern recognition, among others.
Chinese mobile carrier China Mobile, together with ZTE and other strategic partners, has actively explored and practiced 5G New Calling in standard research, specification formulation, and pilot verification. In May 2023, China Mobile and Qualcomm Technologies announced that they have collaborated with leading mobile phone manufacturers including vivo, Xiaomi, and ZTE to complete end-to-end service verification of 5G new calling based on IMS Data Channel (DC) in both laboratory and production environments.
ZTE believes that 5G New Calling will emerge as a hot topic during the MWC Shanghai 2023 event, where ZTE will collaborate with China Academy of Information and Communications, China Association of Communication Enterprises and Asia Financial Cooperation Association to hold a forum focusing on 5G New Calling and empowering the digital transformation of the financial industry with the combination of 5G and AI communication. At the same time, ZTE and some leading financial companies will jointly release a series of 5G New Calling applications, including banking, insurance and security.
Through 5G New Calling combined with AI, banks can intelligently recommend customers with financial products to match their needs and guide them in real-time to make purchases in call interface by visualized menu and click buttons, which can improve business conversion rates and providing a high user experience. ZTE said it is working with China UnionPay Data in a solution for this specific field.
ZTE is also collaborating with China Taiping for a vehicle insurance product in which 5G New Calling combined with AI can complete reporting and settlement of claims in real-time during the call through rapid identity verification, precise vehicle damage identification, one click loss assessment, automatic loss pricing, intelligent compensation payment, and other processes, improving efficiency and providing a good user experience.
To summarize, there is no doubt that shared efforts by vendors, carriers and other partners to develop of a full ecosystem will enable 5G New Calling to unleash its full potential, offering innovative services for consumers but also for a wide number of firms operating in a diverse range of verticals.