16 November 2018, Shenzhen, China - ZTE Corporation (0763.HK / 000063.SZ), a major international provider of telecommunications, enterprise and consumer technology solutions for the Mobile Internet, shared its exploration and experience on the path of building 5G telecom cloud infrastructure at the OpenStack Summit in Berlin, Germany.
Zhang Dawei, Director of International Virtualization Market, ZTE, said, "To better provide 5G services, telecom network cloudification has become the consensus of global telcos. New challenges and problems keep emerging along with the scale development of NFV and gradual launch of 5G. In order to drive the maturity of the 5G network, telecom cloud infrastructure needs further transformation in deployment architecture, network performance and O&M convenience."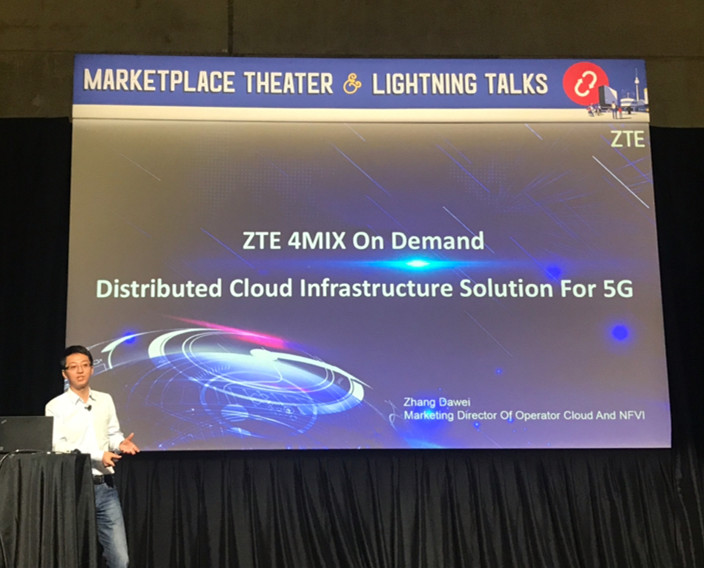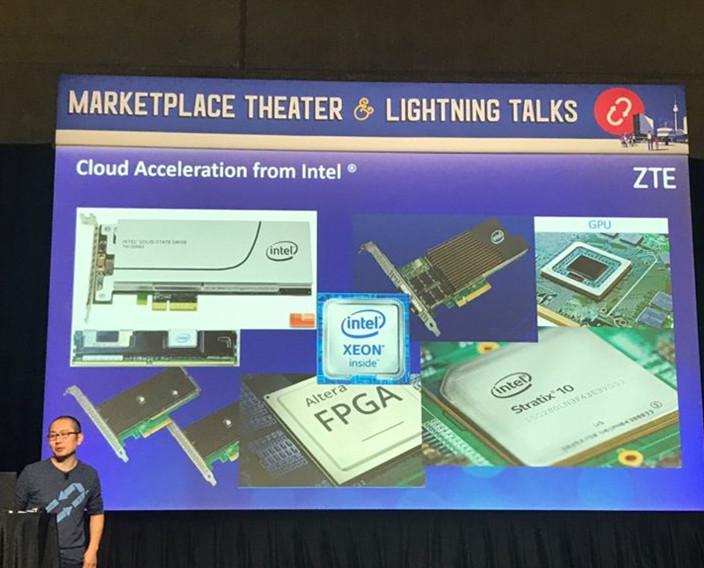 Intel Senior Software Engineer Ding Jianfeng was invited to share the hardware acceleration solution
To address such demands, ZTE has unveiled the 5G-Ready 4MIX Distributed Cloud solution based on the 3-layer distributed deployment architecture of "Access Cloud + Edge Cloud + Center Cloud". It leverages multiple advanced technologies including: high-performance resource pool adopting a variety of hardware acceleration technologies (e.g. FPGA-based SmartNIC) with a unified portal, to flexibly adapt to upper layer applitions; "OpenStack + Kubernetes" dual-core-driven cloud platform, to achieve the unified management and on-demand scheduling of virtual machines (VM) and container resources; combined O&M mode based on remote control, AI and other technologies, achieving unmanned operation at the network edge, and constructing the end-to-end closed-loop automated O&M in the whole network, to maximally release manpower. The solution offers the 5G-oriented full-scenario precise deployment, to build a green and energy-saving, flexible and efficient, secure and reliable network. It aims at achieving the optimal matching of user experiences and cost control, to help telcos accelerate the scale launch of 5G.
As the world's leading provider of integrated communication solutions, ZTE is committed to building 5G core technology capabilities and actively applying its practices and has collaborated with the world's leading operators. In the future, ZTE will continue to increase investment in research and development, promote the commercialization of advanced technologies, and work with industry partners to create an open and win-win industrial ecosystem.