Compared with 4G, 5G will be a subversive upgrade and will be the cornerstone of the digital transformation of the entire society. As user data is the most important asset in the communication network, operators and vendors have to face and solve the problems of how to realize safe, efficient, large-capacity storage of user data and how to construct a unified data layer to realize the separation of computing and storage.
To meet such data management requirements and help operators evolve from traditional 4G networks, ZTE promoted the Cloud Unified Data Repository (CUDR) solution, which supports UDR (Unified Data Repository) and UDSF (Unstructured Data Storage Function) defined by the 3GPP, and is compatible with UDC (Unified Data Convergence) of 2G/3G/4G networks.
CUDR provides common data storage service for all kinds of NFs (Network Function) and applications in the communication network, and is a 5G-oriented cloud public data layer complying with 3GPP data service requirements. It achieves the convergence and unified storage of user data of 2G/3G/4G/5G and IMS networks, flexibly meeting different deployment requirements.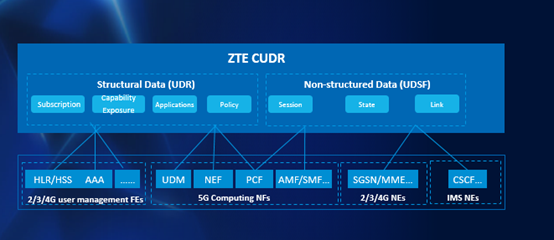 Figure 1 Architecture of ZTE CUDR Solution
As shown in the figure above, ZTE CUDR contains structural data UDR and unstructured data UDSF.
UDR is located at the home network to store multiple kinds of structural data in convergence: subscription data of UDM, policy data of PCF, capability exposure data and application data used for third party applications, etc., to provide fully converged user data management function. UDR provides the Nudr service-based interface for 5GC related NFs, and is compatible with traditional interfaces relevant with UDC BE, to provide complete functions such as add, delete, modify, query, and subscribe. UDSF stores non-structured data generated by 5GC NFs, such as user session data, application context data, and state data. UDSF is located in the home or visited network along with computing NFs.
Based on CUDR, the communication network achieves the separation of computing and storage, so applications can focus on processing service logic. CUDR focuses on user data management and provides applications with high-performance data access interfaces, enabling applications and data scaling out/in flexibly and independently, so as to achieve complete load balancing and significantly enhance the system scalability.
ZTE CUDR solution can build a unified data layer for operators, achieve the separation of computing and storage, and create stateless applications, to enable rapid application creation and scaling-out/in, meeting the requirement of storing large-capacity user data safely and efficiently.
ZTE CUDR solution has following features and highlights:
1. Unified cloud native / microservice-based architecture
It meets relative features of cloud native, and supports VM and containerized deployment. It implements independent management and maintenance based on service granularity, supports respective gray upgrade, and provides independent load response and control mechanism, automatic scaling and migration.
The microservice-based software architecture supports self-government and self-organization, improving system agility. Communication between service components (SC) is based on service component registration and detection mechanism.
It is integrated with the DevOps-based MANO, achieving automated orchestration based on service granularity.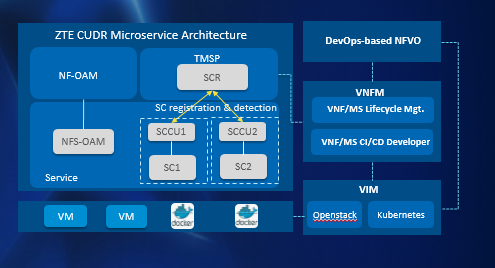 Figure 2 Unified Cloud Native / Microservice Architecture
2. Unified management and maintenance
ZTE CUDR provides unified management and maintenance, including: unified access control function, unified distributed management and control function, and unified system management service.
Unified access authentication: implementing authentication control based on application type, IP address, and user name/password.
Unified access authorization: providing tenant adaption and view control function; returning different data view for different application/tenant.
Internal topology hiding: internal node scaling and fault migration are not perceived by the peer.
Unified distributed management and control
This feature implements unified management and control for CUDRs deployed in different DCs (Data Center). It includes unified distributed operating maintenance management, that is, each service can be operated and maintained independently, and unified distributed lifecycle management, that is, each service implements independent lifecycle management.
Unified system management service
This feature supports unified management for UDR and UDSF. CC (Control Center) implements unified system control, to perform data node state monitoring, data node topology report, and active/standby data nodes conversion control. USM (User Data System Maintenance) implements unified data verification, to performance active/standby node data consistency comparison, inconsistent data report, and inconsistent data correction through GUI.

3. High performance, large capacity
CUDR supports to store massive user data and provide millisecond-level user data access service, and is a fully distributed sharing data layer solution with large capacity, high performance and high reliability.
Large capacity: one set of equipment supports 100 million static users or 10 billion Unstructured data tuples.
High performance: the unified high-performance mature memory database engine provides unified data storage model and unified efficient memory management function. Based on the memory database, data access latency declines to <1ms (>95%).
Distributed multi-node memory database design: data is evenly distributed in multiple nodes, and is read and written in parallel, leading high efficiency, and high performance. It enables linear expansion of capacity.
4. All-round strong security
Data security is guaranteed by:
Tenant isolation: data organization and access per tenant: isolation for data storage/data access; isolation of operating and maintenance, no mutual impact during data upgrading; independent lifecycle management, no mutual impact during scaling.
Access security is guaranteed by:
Strict access control: implementing access authentication control based on application type, IP address, and user name / password.
Strict access rights: providing tenant adaption and view control functions; returning different data view for different application/tenant.
Providing different data view per rights.
Data encryption storage: sensitive data encryption storage, backup data encryption.
Strict personal data protection: with strict permission control, ordinary operators can only view anonymous operation interface; it supports data export anonymization and offline data anonymization.
Conclusion
ZTE 5G-oriented hyper-converged telecom CUDR solution with large capacity, high performance and high reliability facilitates operators deploying 5G networks to build more intelligent and flexible highly-stable telecom networks.